Mammy

A TRIBUTE 11 APRIL 2022
Today, my brother Terry and I remember our Mammy on the 50th Anniversary of her death. She died when I was only 25 and still living at home. Terry was 29 years of age. Our Mammy was the constant – always there, always caring. If you had a hole in your socks they would disappear. If your clothes were dirty, they magically were cleaned and ironed. Although as I got older, I did my own shirts as Mammy, using what was then, indeed a piece of iron and heated on the gas stove, would start on the cuff and more often or not burn the cuff. I remember getting annoyed and saying to her "why don't you start on the tail so it doesn't get burned," never thinking for a moment that she wasn't obliged to iron a 16year old boy's shirts. I also would not allow her to iron my bagpipe band kilt that she insisted on calling a skirt and would make me furious. Of course, I now know she was winding me up.
Food always appeared as if by magic and of course only Mammy knew where the sink was and how to clean everything up. She was a magical cook and even now as I write this, I remember her Christmas pudding, started in October, her mince pies and her Christmas cake. Mammy did ALL the work in the house with no help from anybody or anything. There were no dishwashers, no washing machines or driers. At all stages there were at least 8 or 9 people sharing a 3bedroom, house. That is all that was shared, as Mammy did everything, including having to walk or get the bus to do the shopping and carrying it all back herself. I remember coming home from school and the warmth of the fire and her playing classical music on the piano. What a great pianist she was. The gramophone was always on playing 78's with all the great composers and singers like Beniamino Gigli and Mario Lanza. From Mammy we received an appreciation of good music.
From Mammy we were taught MANNERS. My God, if we were unruly or being unmannerly, she would never smack us. No, it was much, much, worse. She would give a look of such disappointment that you would want to shrivel up and disappear. She gave everything and received very little in return.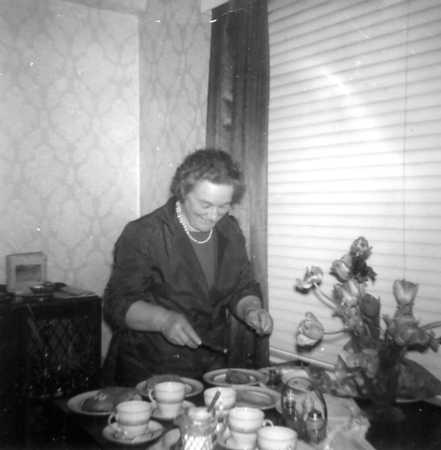 Christmas day in our house was different. In normal days you had breakfast around 9am., dinner at 1pm and tea around 6pm. Dinner at night was unknown. On Christmas day, dinner was always at 4pm. Everything revolved around one thing. We would get up in the morning, excitedly open our presents, go to mass and then hang around the house until dinner. No one was allowed in or out of the house on Christmas day. Mammy would have been up from early morning. Cleaning the Turkey. The Ham was boiled overnight. All the trimmings were made ready and timing was important. At 5 minutes to 3pm Mammy would stop. She would sit down in front of the television. Dad would hand her a glass of Sherry (the only time she would take a drink) we would disappear or stay very quiet. At 3pm on the button the British Queen would give her annual speech and Mammy would sit and listen to her. (This was in a Republican house with our Dad, who had been imprisoned and fought against them). At 3.05pm things went back to "normal" and Mammy would be off working again. This was MAMMY.
What we didn't understand, realise or even think about was that MAMMY was a normal girl. I am fond of saying I was Niall before I was Daddy. Well Mammy was Olive before she was Mammy. She had all the wishes, wants, needs, aspirations that we all do. Unfortunately for her she had too much of the difficulties, the hardships, the sorrows, the heartbreaks and disappointments.

So, let's talk about Olive who arrived in Ireland from Gosport, England at the age of 8 with her two sisters. What we didn't know or understand until many years later is that she arrived with her mother and her mother's boyfriend a married man called Frank Reeby. They absconded from England leaving behind her father William Wareham and her brother Percy. Both William and Frank were members of the British Navy and Reeby got himself transferred to the British Navy Base in Haulbowline, just outside Cork City. This was in 1915.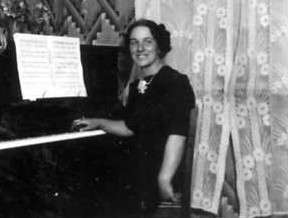 In the Royal Naval Base on the island of Haulbowline, Olive – who was Church of England would play the organ at Church service. I don't know when this started, probably in her teenage years. In those days girls met boys in Cork City mainly in Patricks Street. The boys walked up the street and the girls walked down the street and eye each other. Olive met Sean (John, Jack) Cummins on one of these occasions. I cannot say exactly but I would say around 1925. I say this for a number of reasons. I remember Mam saying she was married before she was 20. Also, prior to those years Dad was otherwise engaged. He was on the run during the War of Independence and was in Hare Barracks prison from late 1922 until late 1923. Earlier would have made Olive a bit too young. Olive and Sean – I must explain Dad was Christened John Francis Cummins but like a lot of IRA men changed his name to the Irish version, Sean, by which he was always known in Cork. Anyway, they met fell in love and he and Olive got married on 28 July 1926 in the Church of St Finbarr. At that time, Olive was living in 12 Marlboro Street, Cork along with her mother and sisters and our Dad, was living in 52 Evergreen Street, Cork. Olive and her family had moved from Haulbowline to Cork prior to 1923 as that is the house where her sister got married. Coincidently her sister Clarice, married a Royal Marine, stationed in Haulbowline on 4 January 1923 while my Dad was in jail and the civil war was in full flow. Olives Dad, William, was also a Royal Marine. Mammy's first child Patrick John Desmond (known to us as Sean), was born on 4 February 1927 in Evergreen Street. (Do the maths yourselves). They must have been living with my paternal grandmother as she was present at the birth of Sean and later Elizabeth (Betty), born on 28 September 1928. They had moved a couple of doors down to 53A Evergreen Street. Anti-English sentiment must/was very high at that time and an English/Protestant who got pregnant by a good Catholic IRA man would not, and I understand, was not, made very welcome by her in-laws.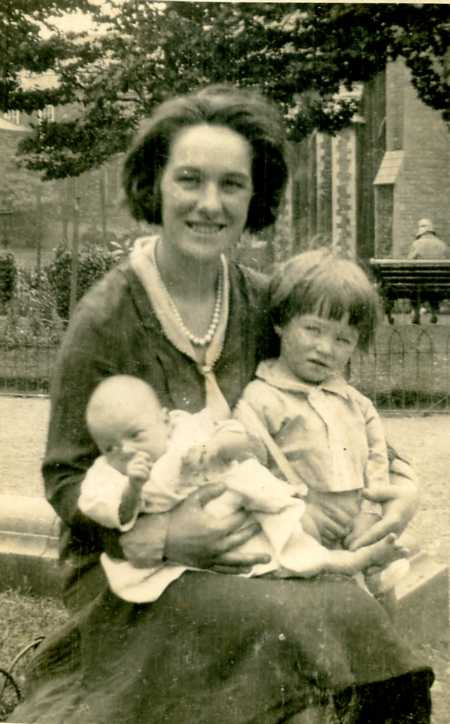 By the time of the birth of David (also named Cathal after Cathal Brugha) on 22 March 1931, she had, at last, her own home in Cork, at 66 St Kevin's Square. She was still a young girl of 24 with 3 young children. She never spoke much of those years but reading between the lines of what she said and what Dad said, times were very hard. Dad was and remained a staunch Republican and remained involved with the IRA even after the splits that emerged into Fianna Gael and Fianna Fail. The one thing that is certain, it was a cold place for people of Dad's persuasion and I do remember him saying it was difficult to get a job both from a political point of view and an economic point of view.
By 1933, Mammy and Dad had moved with the family to 24 Patricks Street, Dublin and on 5 May John Francis Jnr was born. On 19 January 1934 John Jnr died in the National Maternity Hospital from Gastroenteritis. Her heart must have been broken. In addition to this there was poverty and Dad was still involved with the IRA. Mammy once told me a story that shocked me. While they were living in Patricks Street Dad had possession of a Thompson Sub- Machine Gun. Lucky enough he got rid of it as the next day the Special Branch raided the house but found nothing. Mammy asked Dad what would have happened if the gun was still there to which Jack (as he was known in Dublin) replied – "I couldn't have given it up without a fight". Mam said "what about me and the children" Dad replied "we all would just have had to take our chance's, but I wouldn't have given it up".
On 13 December 1934, eleven months after John Jnr died, Mammy gave birth to Brian who was born on 13 December 1934. Nearly 3 years to the day later, Austin was born on 10 December 1937. At this time Mammy was living in 15 Woodfield Cottages, Inchicore. From discussions I had with Mammy, Inchicore, seems to have been a good place for her. In the 10 years since Mam's marriage, she had six children.
Sometime after that, I know from Terry, the family moved back to Cork where Dad was given a position in Eagle Printing where he had originally served his Apprenticeship as a Compositor. Terry was born on 10 June 1941 in Mount Farran, Cork. The family then moved back to Dublin around 1942 and lived in Rahoboth Terrace in Dolphins Barn.
When Mammy moved into 331 Clogher Road the 2nd World War was on. Dad, using his original name John, went to work in England. Times were tough with little money and children, from the age of 16 to 2, needed to be fed and cared for. Dad came back from England at the end of the war in 1945. I was born on the 29 August 1946 in the little back bedroom of Clogher Road. This was followed two years later with the Birth of my Sister Verna also on Clogher Road on the 15th May 1948, Verna and I both Born on Clogher Road and Delivered by our Neighbour Mrs Rose D'Arcy the local Mid-Wife who lived a few doors away in 325. Our Brother Charles was born in the Rotunda Hospital in Dublin on the 9th November 1951.
The first wedding in the family was that of my sister Betty who in 1950, married a neighbour, Colm O'Reilly who lived in 383 Clogher Road. Although I remember the wedding day so well. The house was all done up for the wedding. It was painted top to bottom. Unfortunately, it was not only the house that was painted top to bottom. The night before the wedding I found a large tin of oil-based paint and poured it over the heads of myself and my sister. I can still see the unbelieving look of shock and horror on my mother's face and my father laughing. The wedding was celebrated, as was usual in those days, in the house of the bride. Another memory was the priest – Father Power, I think, got so completely drunk that three of the men at the party had to put him into one of the carver chairs and carry him back up the road to his house.
My Brother Sean, had emigrated to England around 1943 joined the British navy and around 1950 emigrated to Australia. He and Dad never spoke for nearly 30 years as Dad was annoyed that Sean joined the British Navy. Out of the blue in 1971 Sean sent a Christmas card saying he would see us soon. My mother was delighted but before she could see her son, she died.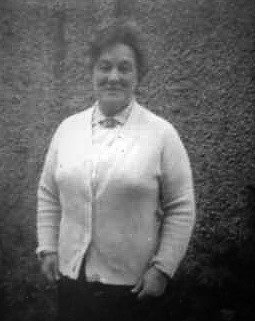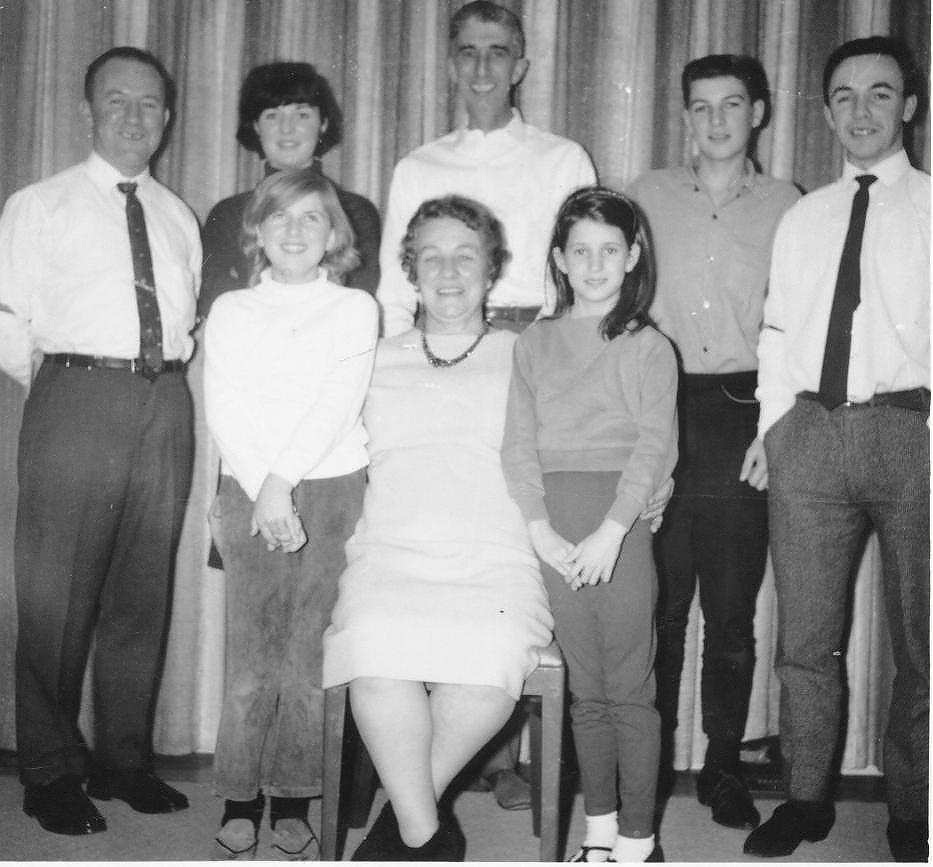 My Sister Betty, who everyone loved, emigrated to Canada as did my Brother, David, a few years later. Betty died in 1965 and Mammy, Dad, my sister and I, went and met her grandchildren in Canada a year later.
We stayed with Betty's Family in Toronto. It was very sad for Mammy to visit her daughters grave so far away and know she would never get there again.
It was said to me a couple of years ago that a family member was no saint. My reply was, "none of us are." I have to say however, Mammy, to me and Terry was, a "saint" I never heard her raise her voice. She personified what is the love of a Mammy. She carried on through a huge amount of diversity.
She was always there for us and even now 50 years later I miss her as I know does Terry.
What we would give for one hug or one more hour with her.
We dedicate this tribute to Mammy, who we miss every day. Her beloved Sons, Niall and Terry.